Q: What is the most common drive type?
A: Phillip recess is the most commonly used drive type.
Q: What are the standard grades of stainless steel in screws and nuts?
A: 18-8 and 316
Q: What makes black oxide so popular?
A: Corrosion Protection – Depending on the post-treatment applied, black oxide coating can give corrosion resistance equivalent to 144 hrs of salt spray exposure. Other applications are designed to provide extended shelf life for stored parts prior to their use or to prepare them for further surface treatment (painting).
Dimensional Stability – Black oxide adds no more than 5 to 10 millionths of an inch to the dimension of a part (it also penetrates to an approximate depth of 5 to 10 millionths). For all intents and purposes, the as-formed dimensions do not change (as they do when painted or plated). This provides corrosion protection for critical-size parts.
Improved Lubricity – Oil post-treatment not only protects against corrosion, but the oil itself results in smoother running, mating parts.
Anti-galling - Where break-in of mating parts is necessary, the anti-galling surface lets the outer lubricating layer be sacrificed during initial contact and abrasion while work-hardened surfaces are formed. Decorative Finish – The resulting lustrous black finish adds visual appeal and a "quality" image at a very low cost. Harder parts, 40 Rockwell C and above, tend to have glossier finished. Softer parts tend to have matte finishes.
Reduced Light Glare - Moving machine parts, hand tools, and surgical instruments coated with black oxide reflect less light and reduce eye fatigue when used under bright lights.
Pre-treatment for Paint - Black oxide greatly improves the adhesion qualities of the metal, allowing paint and other finishes to hold better, last longer. It also minimizes paint chipping and flaking.
Conductivity - Black oxided parts experience no more than a 1% reduction in conductivity, making it a suitable treatment for electrical parts.
No Embrittlement - Unlike painted or plated parts which are oftentimes acid etched, no hydrogen embrittlement accompanies black oxiding. (However, if parts are already scaled or rusted, they may require pickling prior to black oxide and some embrittlement may occur.) Baking of the parts within four hours after black oxide application will relieve this problem. On extremely hard parts, 55 Rockwell C or above, and very thin springs, there is a possibility of "caustic" embrittlement. This condition can be minimized by careful control of the black oxide cycle time.
No Welding Fumes - Welding black oxided parts does not cause the release of noxious fumes as may be encountered by welding painted or plated parts.
Cost Competitive - It is very difficult to achieve the same protection, appearance and performance qualities from other finishing processes for the same low cost as black oxide.
Q: What grade of stainless steel is found in standard dowel pins?
A: 400 series
Q: What is the primary use of a flat washer?
A: Used as bearing surface for nuts
Q: Which thread type is the most common?
A: Coarse threads are the most common with class 2A / 2B fit
Q: What are the standard grades of steel in screws and nuts?
A: Grade 2, 5 and 8
Q: Which grade of steel is most common?
A: Grade 2 (Carbon Steel)
Q: What type of material is the most corrosive protected?
A: Stainless Steel gives fasteners corrosion protection with strength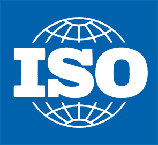 Q: Can 300 series stainless steel be heat treated?
A: 300 series stainless steel becomes hard with coldworking or straw hardening.
Q: What grade of stainless steel can be heat treated?
A: 400 series stainless steel may be heat treated
Q: What is the benefit to aluminum fasteners?
A: Light weight, good electrical conductivity, low strength and very malleable
Q: What makes Hex Head fasteners popular?
A: Good for wrenching, Provide 6 turns or flats for installation.
Q: What do you call a Hex Head bolt that is fully threaded?
A: Tap Bolt
Q: Which thread form has more threads per inch UNC or UNF?
A: UNF- The F equals fine thread and the C in UNC equals coarse
Q: Bolts have machine screw type threads- True or False?
A: True
Q: Male (external) threads are identified by what fit class?
A: A (2A, 3A)
Q: Female (internal) threads are identified by what fit class?
A: B (2B, 3B)
Q: Which thread class has the most fit clearance- 1, 2 or 3?
A: 1
Q: All socket products are made of what high strength grade steel?
A: Alloy
Q: Hex keys come in what two types?
A: Short arm and long arm
Q: Socket products use what thread fit?
A: 3A
Q: What is the most common nut shape?
A: Many square nut applications are being obsolete
Q: Square nuts are available in what thread type only?
A: Coarse
Q: What are standard fasteners (inch) strength levels called?
A: Grades
Q: What is the standard thread pitch used in metric fasteners?
A: Coarse
Q: What are metric fastener strength levels called?
A: Property Class
Q: What is the most recognized metric standard symbol?
A: DIN
Q: What are the marks shown on the head of bolt?
A: Fastener standards specify two types of marks to be on the head of a bolt.
The manufacturers mark is a symbol indentifying the manufacturer (importer). This is the organization that accepts the responsibility for ensuring that the fastener meets specified requirements.
The grade mark is a standardized mark that identifies the material properties that the fastener meets. For example Grade 8 bolts will have six has marks on head.
The marks can be raised or depressed. Raised marks are usually preferred by manufactures because these can only be added during the forging process whereas depresses marks can subsequently be added (possibly with illegitimate marks).
Q: What are the benefits of fine threaded fasteners over coarse threaded fasteners?
A: Many square nut applications are being obsolete
Q: Square nuts are available in what thread type only?
A: ormally, a coarse thread is specified unless there is an over-riding reason to specify a fine thread. For metric fasteners, fine threads are more difficult to obtain,
The potential benefits of fine threads are:
Size for size, a fine thread is stronger than a coarse thread. This is both in tension (because of the larger stress area) and shear (because of their larger minor diameter).
Fine threads have few tendencies to loosen since the thread incline is smaller.
Because of the smaller pitch, fine threaded fasteners allow finer adjustments in applications that need such a feature.
Fine threads can be more easily tapped into hard materials and thin walled tubes. Fine threads require less torque to develop equivalent bolt preloads.
On the negative side:
Fine threads are more susceptible to galling than coarse threads.
Fine threads need longer thread engagements and are more prone to damage and thread fouling.
Fine threads are less suitable for high speed assembly since they are more likely to seize when being tightened.
Q: How do you select a fastener size for a particular application?
A: When selecting a suitable fastener for a suitable fastener for a particular application, there are several factors that must be taken into account. These are:
How many and what size/strength do the fasteners need to be? Rather than rely on past experience of a similar application, an analysis must be completed to determine the size/number/strength requirements.
The bolt material to resist the prevailing environmental conditions. This could mean using a standard steel fastener with surface protection, or it could mean using a material more naturally corrosion resistant, such as stainless steel.
The general rule of thumb is to minimum the cost of the fastener while meeting the specification/life requirements of the application. Each situation must be considered on its merit and some in depth analysis is necessary to arrive at an optimal recommendation.
Q: How do metric strength grades correspond to the inch strength grades?
A: Metric fastener strength is denoted by a property class which is equivalent to a strength grade in standard inch fasteners.
Q: What is the difference between a bolt and a screw?
A: A screw is threaded to the head where as a bolt has a plain shank. However, using this definition now could cause problems if this assumption is made when specifying a fastener. The definition used by the Industrial Fastener Institute (IFI) is that screws are used with tapped holes and bolts are used with nuts.
A: Obviously, a standard 'bolt' can be used in a tapped hole or with a nut. The IFI maintains that since this type of fastener is normally used with a nut, then it is a bolt. Although certain short length bolts are threaded to the head, they are still bolts if the main usage is with nuts. Screws are fastener products such as wood screws, lag screws and the various types of tapping screws. The IFI terminology and definition has been adopted by ASME and ANSI.
Q: Is there some standard that states how much the thread should protrude past the nut?
A: There are some building codes that stipulate that there must be at least one thread protruding through the nut. However, it is common practice to specify that at least on thread pitch must protrude across a range of industries. Typically, the first few pitches of the thread can be only partially formed because of a chamfer, etc.
Q: What are helicoils used for?
A: Threaded device threads into a hole and provides internal threads for a bolt. Check out our HeliCoil page. Must be used in conjunction with a properly sized drill and tap
Back To Top